What makes this business different than all the others is The Team and It's Leaders ~ Stacy 412-377-1360 #GotMillionaireMentor #MyMentorCanBeYourMentor
Some companies spend millions advertising new, enticing products. ACN instead works with people just like you, and the result is more choices for consumers and a remarkable business opportunity for you offering people you already know an alternative on the essential services they are using anyway.
When someone becomes a new customer and pays their bills, you get paid every month, month after month, for as long as they remain on the service - or for the term of their agreement.
Read More...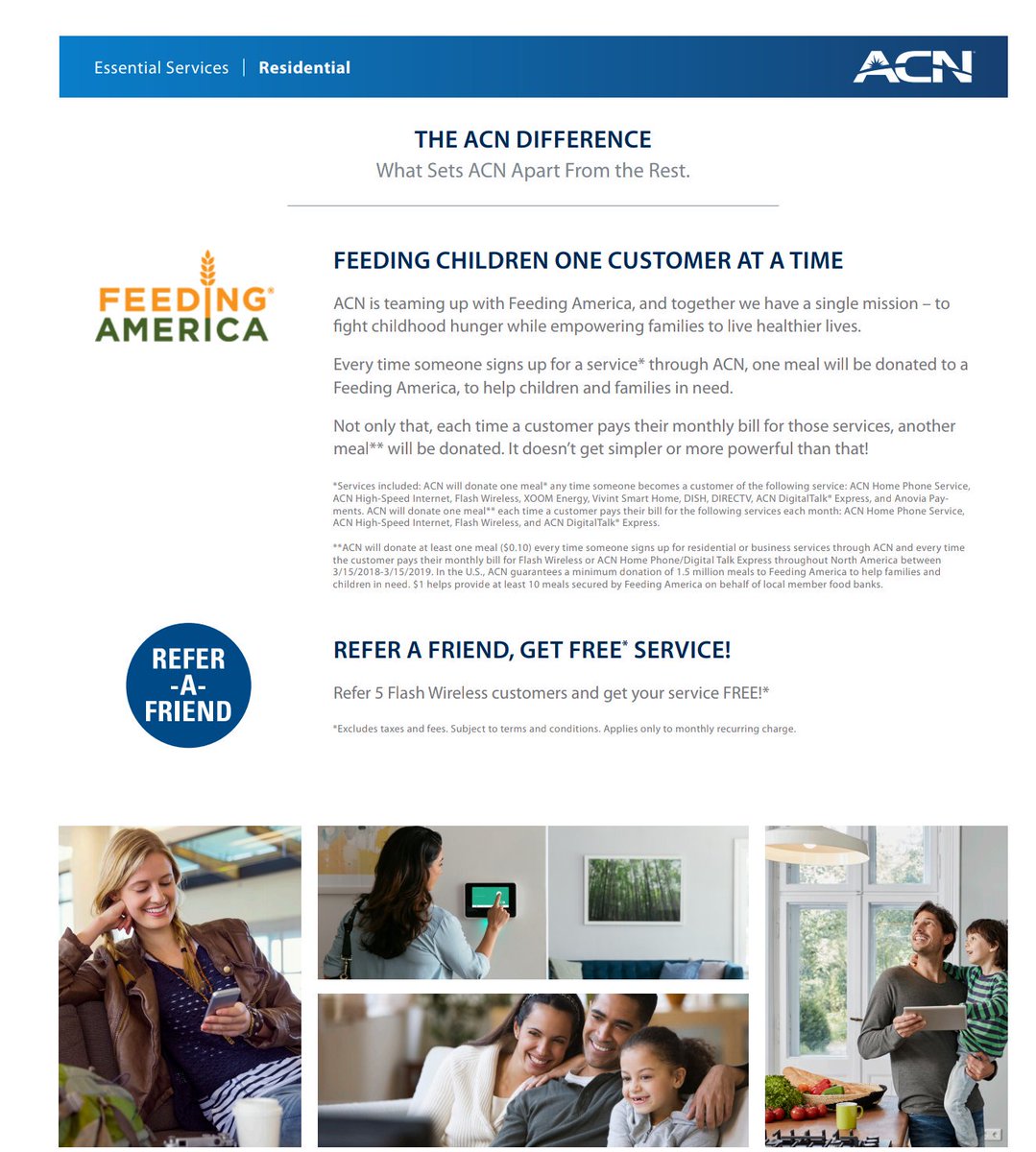 RVPs and SVPs (including Circle of Champions members) earn annual income achieved by fewer than 1% of ACN IBOs. Their success stories and earnings are extraordinary and not typical. Earnings as an ACN IBO are based solely upon the successful sale of products to customers and their usage of those products. Individuals will incur expenses in operating their ACN business, such as the sign-up fee and renewal fee, as well as other possible operating expenses. As with any business, earnings and success at ACN are not guaranteed but depend primarily on the individual's commitment, persistence and effort. Individuals may not earn income and may lose money as an IBO.